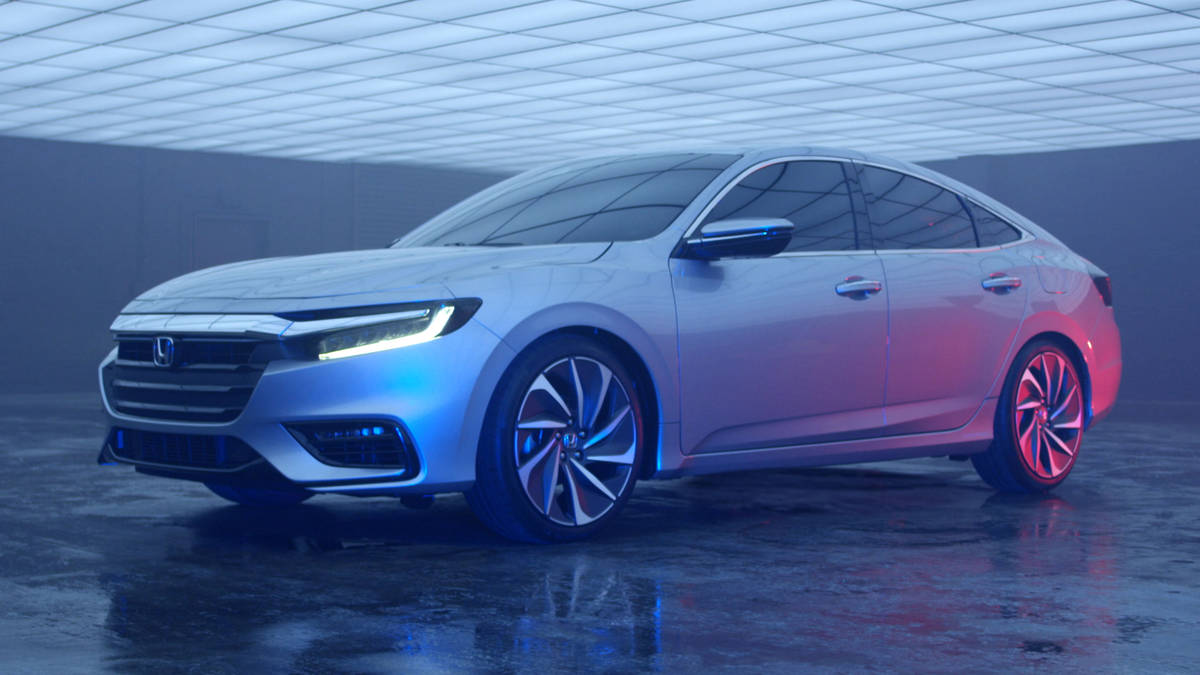 The 2018 Honda Clarity plug-in hybrid has been a surprise hit with Honda dealerships and efficiency-minded drivers. Before too long, it's going to be joined by another in a growing list of hybrid Honda cars: the 2019 Honda Insight. What do we know about this new car and— just as importantly — when might we see it at Hall Honda Elizabeth City?
When it gets to Honda dealerships, the 2019 Honda Insight will slot into the new car lineup between the Honda Civic (which last had a hybrid version in 2015, and with which it shares its platform), and the Honda Accord Hybrid (which is lovely, but may be a little too big for some folks).
Tech website Engadget says this will be a "series hybrid," meaning it will use a 1.5-liter Atkinson Cycle engine to charge the batteries or run as a traditional gas engine, depending on battery drain and power needs. In practice, expect the electric motor to run for in-town driving, and expect the gas engine to engage on the highway where it's likely to be more efficient.
This is the third Honda model to wear the Insight badge. Its predecessors were hybrids, too. This one has a few advantages up its sleeve. For starters, it follows a growing trend of hybrid cars that don't remind you with every glance that they're hybrids. It looks normal, and that isn't a bad thing. We're also encouraged by the Honda Accord Hybrid, because it reminds us how far the Honda brand has come with its hybrids and tells us that this should be one formidable car.
The release date and full specifications are still under wraps. Watch this space — and your Honda dealership located at 105 Tanglewood Pkwy South — because the 2019 Honda Insight will be at Hall Honda Elizabeth City before you know it.