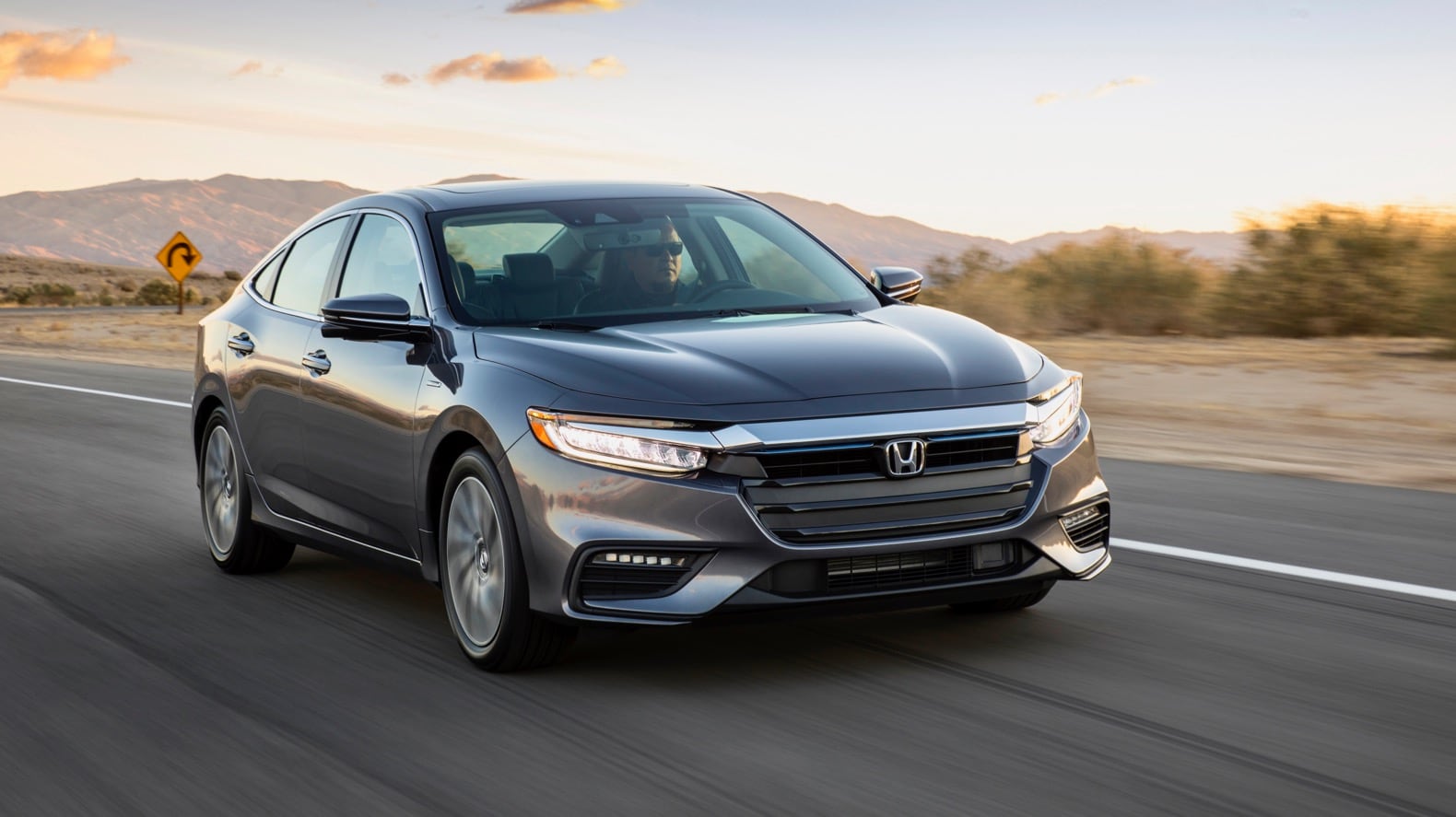 We're welcoming a new addition to the family at Hall Honda Elizabeth City: the 2019 Honda Insight Hybrid. It's finally here, and here's why we're so excited.
If you're a long-time fan of the Honda brand, you probably remember another car with the Insight badge, but this isn't it. In fact, the new Honda Insight model looks a lot closer to the Honda Civic, and has some of the luxury touches we're used to from the Honda Accord. It finds a comfy space between those two cars in the new Honda model lineup, and you'll see the family resemblance from the first glance.
The powertrain gets its 151 net horses and 197 lb.-ft. of torque not from the 1.5-liter Atkinson cycle engine, but from the electric motor for which the engine generates electricity (it also charges the battery). Because of this arrangement, it also doesn't need a transmission, thereby saving weight and extending range.
The interior is impressive. That's especially apparent in the technology, including the digital information display that replaces the gauge cluster and the other display that gives easy access to the infotainment system, Android Auto®, and Apple CarPlay®. It extends further through standard Honda Sensing™ driver-assist features, and Honda LaneWatch™ on upper trims (ask your Honda dealer serving the Outer Banks for more details on those).
It's not every day that we get to welcome an all-new Honda model to Hall Honda Elizabeth City. That alone would be cause for celebration, but the fact that the Honda Insight is such a good car simply sweetens the deal. We'd like to welcome you to the family, too. Why not stop by 105 Tanglewood Pkwy South from Windsor, NC today?