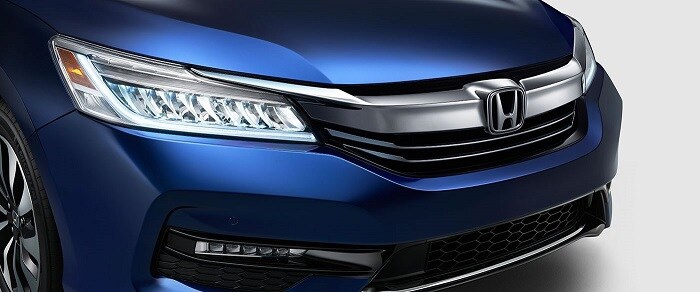 The Honda brand closed out February in a big way. On the Feb. 28, workers at the Marysville Auto Plant in Ohio completed the 25 millionth Honda vehicle manufactured here in the United States. The vehicle was a 2018 Honda Accord, and it was the latest milestone in a story that began in 1982, when the Honda brand first began manufacturing cars here in the states. Today, there are five Honda auto plants in the United States.
Tom Shoupe, executive vice president and chief operating officer of Honda of America Mfg., Inc., weighed in on the incredible achievement: "For over 35 years, Honda associates in America have focused on building high quality automobiles for our customers, a passionate commitment that has enabled us to reach this production milestone."
And don't think that the Honda brand is simply patting itself on the back. To mark the occasion and celebrate such a tremendous achievement, the automaker has set up an annual scholarship fund for students pursuing an education in the fields of engineering, supply chain, and manufacturing at Historically Black Colleges and Universities (HBCUs).
The 2018 Honda Accord is the 10th generation of the iconic Honda sedan. This all-new model was redesigned from the ground up, and as Edmunds said in their expert review, "...the improvements are dramatic." It features three advanced new powertrains, giving drivers the choice between two turbocharged four-cylinder engines or the third generation of the Honda brand's two-motor hybrid powertrain technology in the 2018 Honda Accord Hybrid.
If you're looking to become one of more than 25 million drivers who've sat behind the wheel of their own top-of-the-line Honda vehicle, be sure to ask about the Hall Advantage Vehicle Upgrade Program next time you head into Hall Honda Elizabeth City. Whether you're in the market for a new or pre-owned vehicle, you can get up to 130 percent of the Kelley Blue Book® "Fair" Value for your current ride through our KBB® Authorized Car Buying Center. Head into our Honda dealership near Windsor, NC, today to learn more.