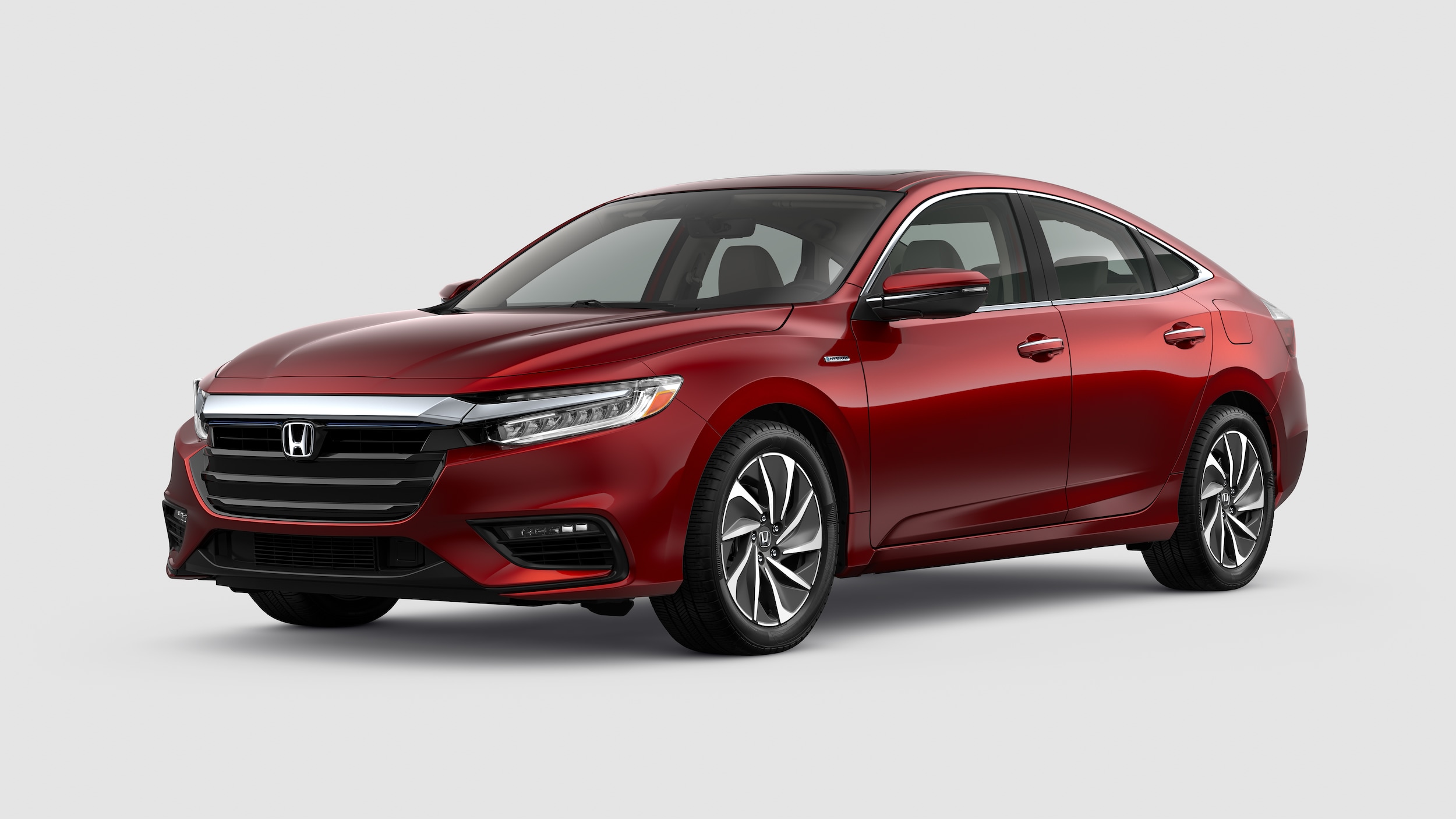 The 2019 Honda Insight carries a familiar name into Hall Honda Elizabeth City, but it's a much different car than the last one to wear the badge. A hybrid through and through, it nonetheless brings a strong sense of style and ample performance to Kill Devil Hills car shoppers.
New Honda cars are leaning more and more on hybrid powertrains. Where others (like the Honda Accord Hybrid) draw on existing models, the 2019 Honda Insight is something all-new, close in size to the Honda Civic but offering a fit and finish closer to the Honda Accord. It's more luxurious than you might have expected.
It's powered by a 1.5-liter engine and two electric motors that among them are responsible for 151 net horsepower and 197 lb.-ft. of torque. There's no transmission here, since the engine's job is to keep the batteries juiced rather than actually propelling the car. That, and some careful design choices, keep weight low and efficiency high.
The dual-screen digital displays are a significant help, with one screen giving you more insight (if you'll pardon the pun) into the hybrid system and a lot more information than the traditional instrument cluster while the other half leverages the infotainment system, Android Auto™, and Apple CarPlay™. There's also ample safety technology on hand thanks to the standard Honda Sensing™ system and optional Honda LaneWatch™ system.
Hybrid cars are becoming more and more commonplace; they're not just for the environmentally-conscious or tree-huggers anymore. They're a mainstream option that offers great value beyond their obvious efficiency benefits. Visiting Hall Honda Elizabeth City is a great chance to see the Honda Insight, Honda Clarity, and Honda Accord Hybrid — the present and future of Honda cars--all right here at 105 Tanglewood Pkwy South.