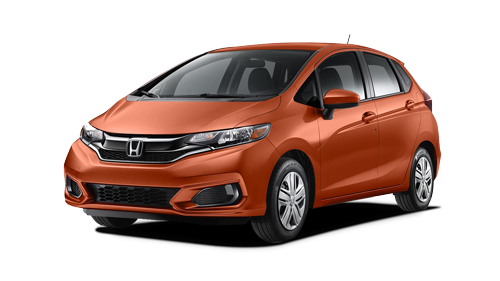 Living near the Outer Banks is a blessing and a curse. On the one hand, we've got ample wildlife, amazing architecture (the sunsets at the Whale Head Club would be worth it alone), the heritage of Kitty Hawk, and some great neighbors. On the other hand, tourist season means sometimes you want something a bit smaller to zip in and out of traffic. That's when the 2019 Honda Fit from Hall Honda Elizabeth City really shines.
Even though new Honda vehicles like the Honda Civic offer small size, and the Honda Pilot or Honda CR-V can give you plenty of cargo space when you need it, you'd have a harder time finding something that combines the best of both — unless you get to your local Honda dealership. That's because the 2019 Honda Fit gives you a car that's much bigger inside than it looks from outside.
It does this by moving the gas tank underneath the front seats. This doesn't seem like much until you combine it with Honda Magic Seats®, which use the space freed up by moving the gas tank to fold completely flat. That, in turn, gives you a maximum 52.7 cubic feet of cargo space, which is more than you get from some SUVs — and which comes in handy when you want to be a tourist instead of dealing with out-of-towners.
This year's model adds the Honda Sensing™ active safety suite with automatic high beams to the EX and EX-L trims (it's not available to the LX or Sport trims). Otherwise, it's the same great car we saw this time last year.
If you're trying to find the right fit, look for the right [Honda] Fit at Hall Honda Elizabeth City. Visit us at 105 Tanglewood Pkwy South for your test drive!