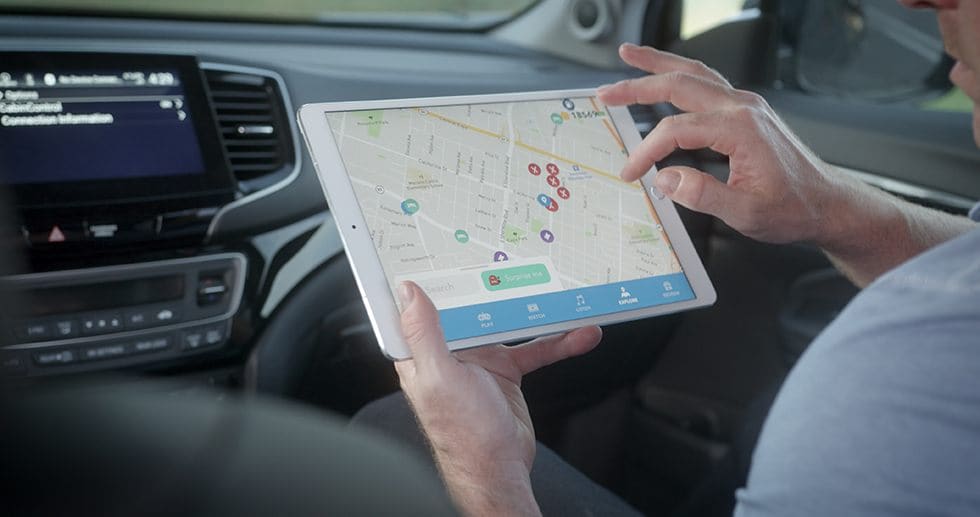 Here at Hall Honda Elizabeth City, we know that in-car technology has evolved rapidly in the last few years. Our car's infotainment system can no longer be an afterthought. It's integral to the whole driving experience. Now the Honda brand is preparing the next step forward for this technology. It recently showed off "Dream Drive" tech that could fundamentally change how it feels to be behind the wheel.
The goal of Dream Drive technology is to allow you to do everything you want to do on the average night out right from the comfort of your new Honda vehicle. Right now an infotainment system with navigation capabilities can help you find your way to your destination. Dream Drive would take over from there and actually let you take care of some simple tasks from the comfort of your vehicle.
For example, a Honda car with Dream Drive tech would actually allow you to pay for gas without even getting out of the car. Same goes for parking at any place that's partnered with the Honda brand to use this technology. Getting ready to go to the movies or out for dinner? Make those reservations or buy those tickets from right behind the wheel. This system will also offer activities for passengers and some type of reward system. We'll let you know when we know more about that, and we look forward to learning more about this new tech.
When you're looking for reliable vehicles that offer incredible tech, visit our Honda dealership near Kitty Hawk, NC. You can be sure that you'll always be able to find the features you need in our reliable Honda models. We hope to see you soon for a test drive!