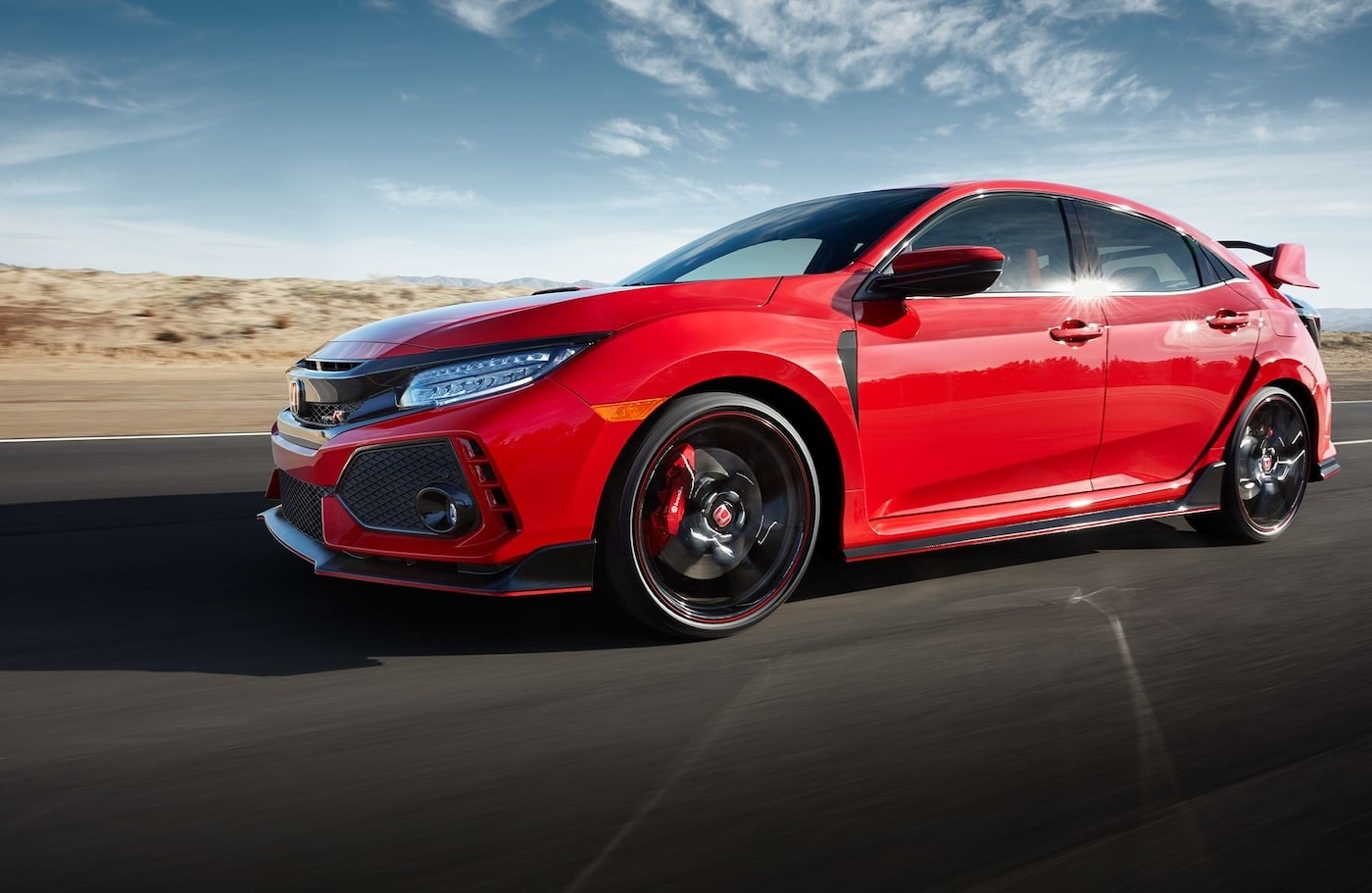 Here at Hall Honda Elizabeth City, we sell plenty of reliable vehicles, but that doesn't mean Honda cars are boring. Many of the Honda models for sale on our lot offers great driving experiences, and few cars out there can match the thrills of the Honda Civic Type R. This sporty hot hatch is making a comeback for the 2019 model year, and we have the details you've been waiting for,
The 2019 Honda Civic Type R is getting a small price increase, but that's not a big deal to most performance car fans. It's still a ton of car for the money, and it's actually getting a few upgrades for the new year.
For 2019, the infotainment system has been updated, and the steering wheel-mounted controls are easier to operate than before. The 2019 Honda Civic Type R even boasts bigger cup holders than before. Honda thought of the most intricate details to ensure this sporty Honda car lives up to all expectations.
The 2019 Honda Civic Type R also keeps many of the features you know and love from previous models. Apple CarPlay™ and Android Auto™ are a part of the package, as are sports seats, a rear spoiler, and LED headlights. Most importantly, the six-speed manual transmission is still here, along with a 2.0-liter turbocharged engine that produces 306 horsepower and 295 lb-ft of torque. With all of this at your disposal, the 2019 Honda Civic Type R should be on the wishlist of any performance car enthusiast.
Whether you're looking for a family car or a sportier model, our knowledgeable Honda dealers are able to help you. Visit our Honda dealership serving Windsor, NC, and we'll answer any questions you have about the upcoming 2019 Honda Civic Type R. We look forward to working with you!