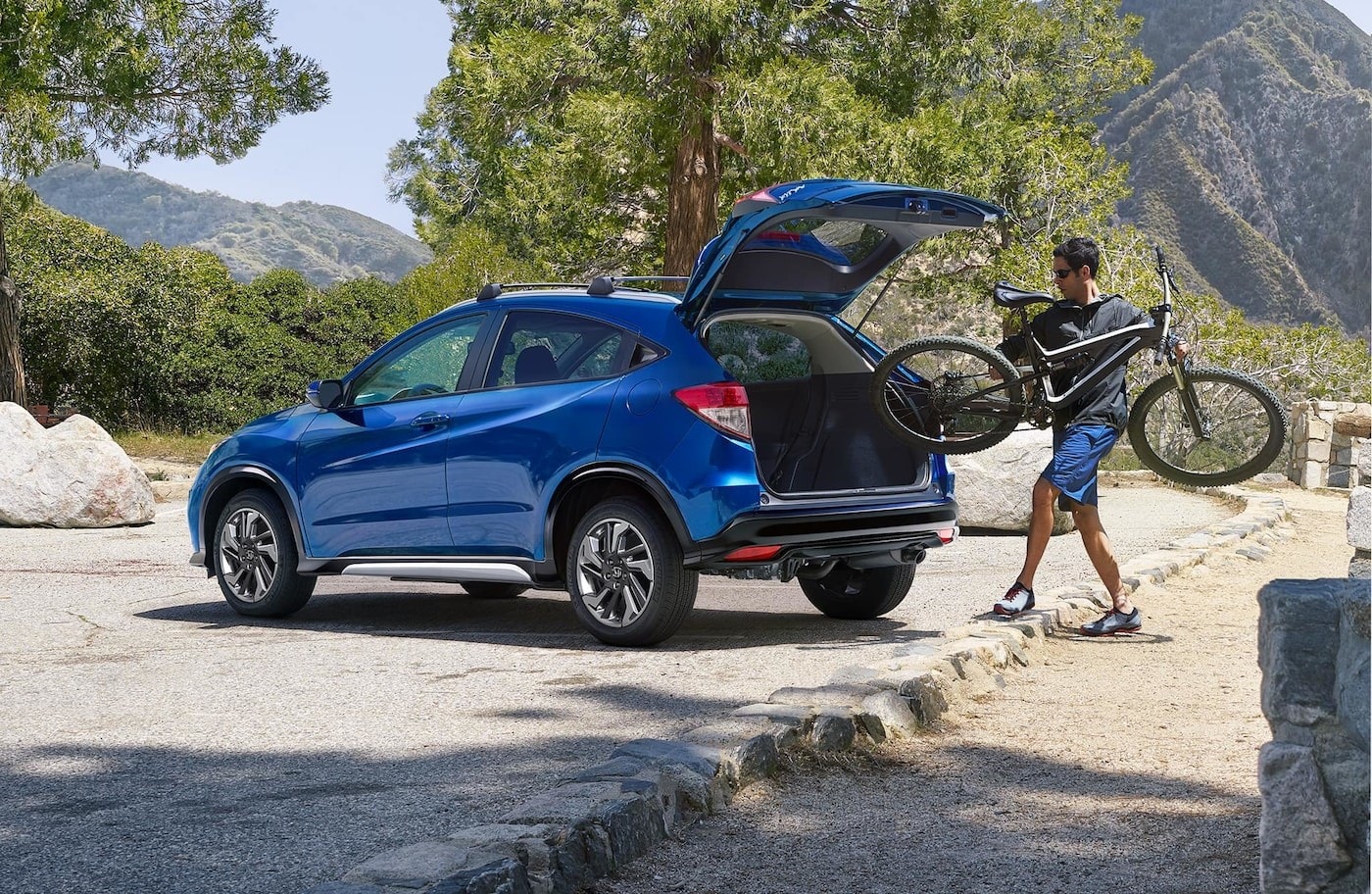 The summer is the perfect time for outdoor activities, and a Honda vehicle is one of the best ways to get you to your next adventure. Here at Hall Honda Elizabeth City, our cars and SUVs offer the features you need to make the most out of summer. Our expert Honda dealers are standing by, ready to help you drive away in the perfect new vehicle.
We know that a few features are of importance for summer activities. Naturally, you'll want to make sure that you have the cargo space and seating room needed to transport everyone and everything to your next outdoor adventure. All-wheel drive systems are also useful should your summer fun take you off the beaten path. The ability to tow or extra accessories that increase cargo capacity help as well.
Fortunately, many of our Honda vehicles offer just what you need for the season. The 2019 Honda HR-V is a great option for drivers who want a smaller crossover SUV. It offers a solid amount of cargo space at 24.3 cubic feet, along with the on-road confidence that comes with all-wheel drive. The 2019 Honda Pilot is our largest model, maxing out at 109 cubic feet of cargo room.
For summer activities, one model really stands out. The new 2019 Honda Passport could be the rugged SUV you've been waiting for. Its torque-vectoring all-wheel drive system helps it handle rougher road conditions, it offers ample cargo room inside, and it can be outfitted with roof rails that allow you to carry 165 lb of equipment up top. Whether you're going hunting, fishing, or camping, our Honda models will help you get there with everything that you need.
Visit our Honda dealership serving Camden, NC and find the perfect Honda vehicle right now. We're confident that one of our models will make your summer even better. We look forward to seeing you this season!
This document was composed with the free HTML converter which can be accessed here. Use it every time for document editing.