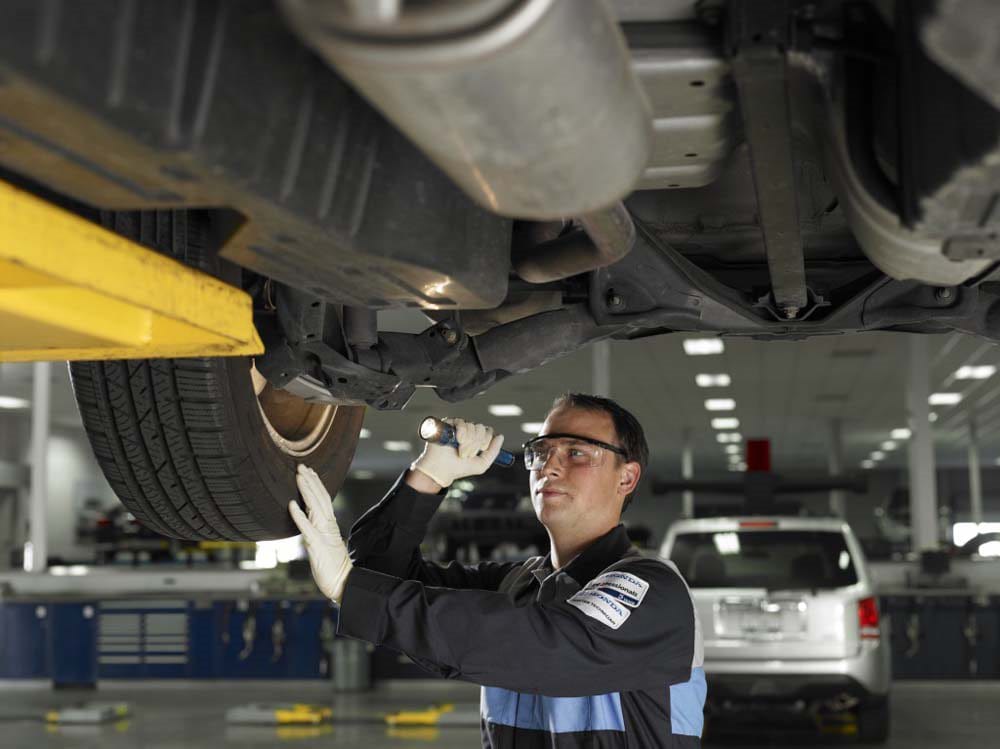 A Honda body shop is the place to go when you need repairs and replacements for your Honda car, truck, or SUV. That's exactly what you'll find here at Hall Honda Elizabeth City, your local new and used Honda dealership that also offers expert service and repair.
What Does a Body Shop Do?
A body shop differs slightly from a service center, but there are still many useful repairs and services they can provide to help get your vehicle running the way it's supposed to. While you'll want to schedule an appointment with a service center to prevent any future problems or wear, a body shop is here to help when damage or issues have already occurred.
For instance, a body shop can help fix or repair any issues with paint damage, whether it's a simple scratch or if your vehicle needs a whole new paint job. If you're worried about the safety of your Honda Civic or Honda CR-V following an accident, a body shop can help with that too. They'll inspect the frame for any signs of damage and provide the necessary alignment straightening to put your vehicle back on the road. And you don't need to think twice about replacing broken windows or windshields; our body shop team has your back.
Why Visit the Body Shop at Hall Honda Elizabeth City?
When you visit the body shop at Hall Honda Elizabeth City, your local Honda dealership serving Camden, NC, you'll be able to get the support and expertise you and your vehicle need with ease. Rely on lifetime warranties, check out free estimates, get car towing and rental help, and a whole lot more. We even work with your insurance to make the process as quick and simple as possible.
It's all available right here at Hall Honda Elizabeth City, the team you can trust to help you find, finance, service, and repair that perfect vehicle.