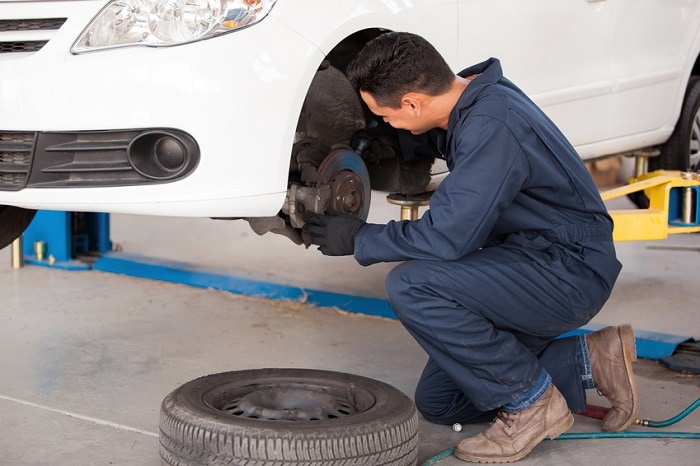 Some guesses are low stakes. Nobody's going to be hurt if you don't guess the number of jelly beans in the jar, and your car won't be damaged if you haven't predicted what comes next on your music playlist. But what about your brakes? Can you really afford to guess whether they're in perfect working order? Here's what you need to know as Hall Honda Elizabeth City observes Brake Safety Awareness Month this August.
Let's say you just bought a 2018 Honda CR-V: among your considerations may have been its horsepower, torque, and a respectable zero-to-sixty time. But getting back to zero from sixty miles per hour, or even half that, is just as important. It also takes longer than you think, especially when your reaction time, road conditions, and weather all factor in.
So if you're trying to keep yourself, your family, and the people with whom you share the road safe, what can you do? At a bare minimum, you should have your brakes checked annually, and get Honda service as needed. You should also remain alert to the warning signs of bad brakes:
• Low brake fluid
• The sound or feel of grinding or scraping as you brake
• Worn brake pads
• A mushy feeling from the brake pedal
• A slight pull or swerve as you brake
If your car is out of warranty, you've misplaced your owner's manual, or you just can't remember the last time you had your brakes checked, stop by the service center at Hall Honda Elizabeth City, and be sure to ask about Honda service specials while you're here. We're conveniently located at 105 Tanglewood Pkwy South, and we're happy to take the guesswork out of service — and safety!