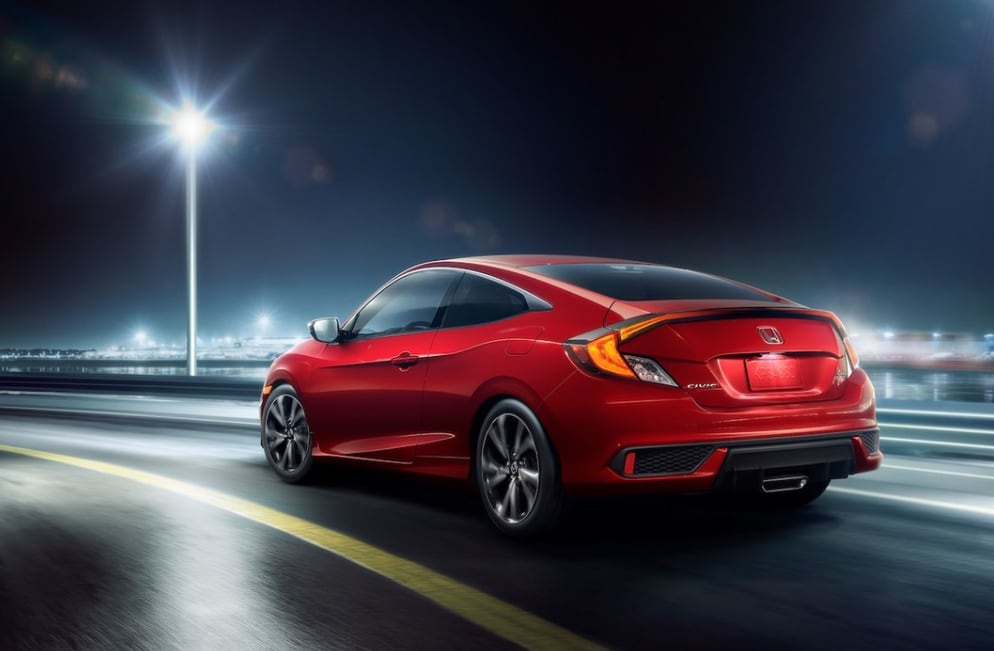 Think of it as a history lesson on wheels. Many companies' flagship cars are high-dollar and high-horsepower, but there's nothing out there that sums up the Honda brand better than the 2019 Honda Civic. It's finally in stock at Hall Honda Elizabeth City, and here's your sneak preview.
Let's start with what's new: the exterior gets a few nips and tucks, and the Sport trim migrates from the hatchback to the sedan and coupe variants. The six-speed manual transmission is no longer available with the 1.5-liter turbocharged four-cylinder engine on either the sedan or the coupe.
Otherwise, there's a lot that's familiar from last year's model. You still have the same body style choices, the same engine choices, and aside from the changes listed above, the same choices of automatic, manual, or CVT transmissions.
Of course, looks and reliability aren't the only draw for car shoppers. Like other new Honda models, the 2019 Honda Civic comes equipped with Apple CarPlay™ and Android Auto™. Another bit of good news is the wider availability of the Honda Sensing™ safety suite.
The similarities and differences raise an important question for many car buyers. Namely, which model year should you buy? In our opinion, the changes — small as they may be — are still significant enough to opt for the more recent model. So, too, is the higher resale value for those of you who choose to buy.
If you're interested in a test drive, pay a visit to the Hall Honda Elizabeth City showroom at 105 Tanglewood Pkwy South. We'd love to welcome you as one of the first to take a test drive of the 2019 Honda Civic, answer your questions, and help with Honda financing whether you choose to lease or buy.