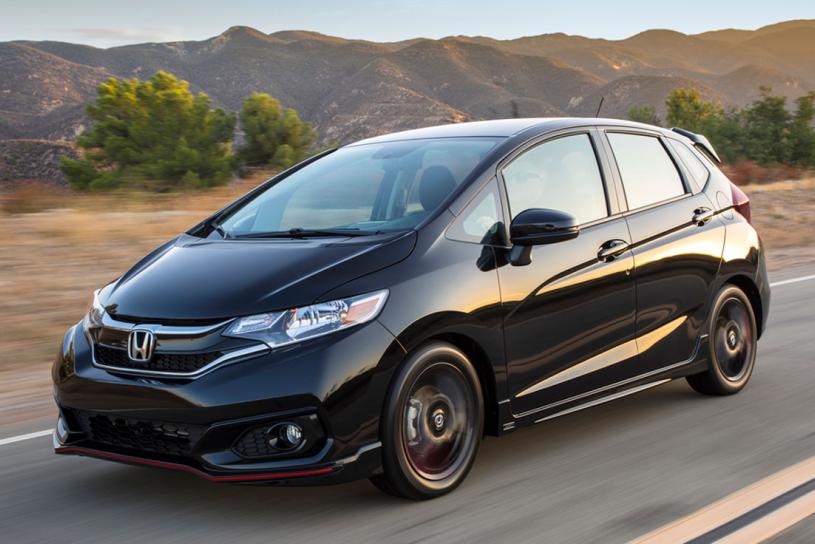 At Hall Honda Elizabeth City, we're always happy to see some of our favorite models improve. One unique Honda vehicle we love is the 2019 Honda Fit. This small car offers a surprising amount of space and a great driving experience, and now we've learned that it's getting some upgrades for the 2021 model year. The next-generation Honda Fit is on its way.
The next-generation Honda Fit is likely to keep everything you love about the current model. We're talking about advanced safety features, useful in-car tech, and its unique assortment of cargo modes that make it easy to move just about anything. What it's going to do is pack everything you love about the Honda Fit into an even sleeker model. This is still going to be a great car for road tripping, outdoor adventures, and your daily commute. If you didn't appreciate the "chunkier" look of the Honda Fit before, you might want to give this upcoming iteration another chance.
The next-gen Honda Fit has a more swept back windshield, new lights, and a sloping roof. Some test models have also been spotted with plastic fender flares on the wheel arches. That could indicate the production of a model that's more like a crossover. Inside this new Honda model you'll find a big touch screen and a new gauge cluster. This digital display will light up to display fuel levels and a variety of other information. We can't wait to see more when this new Honda Fit arrives for the 2021 model year.
When you're looking for dependable cars that stand out, visit our Honda dealership near Kitty Hawk, NC. We'll answer any questions you have about the 2019 Honda Fit, upcoming models, or anything else. We hope to see you soon!